Heat up your commissions with super-cool back-to-school items from KimmyShop.com, including NEW Transformers backpacks!
KimmyShop.com has school shopping covered with new and exclusive backpacks, lunch bags, and rolling luggage cases featuring all the hottest characters: Transformers, GI Joe, Ni-Hao Kai Lan, Pokemon, Disney Princess, and many others.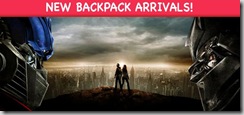 And because KimmyShop.com has an amazing selection of toys, games, furniture, décor, party and scrapbook supplies, and more—all with top-selling cartoon characters—customers will keep coming back for more all year long!
Affiliate Program Details:
Super Affiliate Payout 12% (Regular Affiliate Payout 10%)
$50 Average Order Size
2% Conversion Rate
Keyword Policies: Affiliates may bid on tradenames (or misspellings). Affiliates may NOT bid on phrases which include tradenames (or misspellings). Affiliates may use the tradenames in ads and may use the destination URL in the advertising links.
Affiliates may not use the datafeed to add the products to the Googlebase application.
KimmyShop.com is available on ShareASale and PepperJam Network.
For more information contact:
Stephanie Sorrels – Affiliate Manger for KimmyShop.com
KimmyShop [at] eaccountable.com
512-736-5644
Outsourced Affiliate Program Management by eAccountableOPM